Ctrl+Sky is a multi-sensor counter-drone system that is able to detect, track and neutralize intrusive drones. It is exceptionally effective from software to hardware because it is based on proprietary, patented technology and multi-sensor approach.
Ctrl+Sky Stationary is designed to permanently protect a defined area. The Ctrl+Sky Stationary design is based on a high, stable mast that is installed in the optimum location for the best possible operation of the system. In the Stationary system, different types of cameras are used, depending on clients' needs. Alternatively, the CCTV cameras already installed and used on the client's object can be integrated with Ctrl+Sky system. Also included in the Ctrl+Sky Stationary is the server unit (processor unit) that is used to process the data and manage the entire system. The server unit can be located as far as 100 meters from the sensor mast.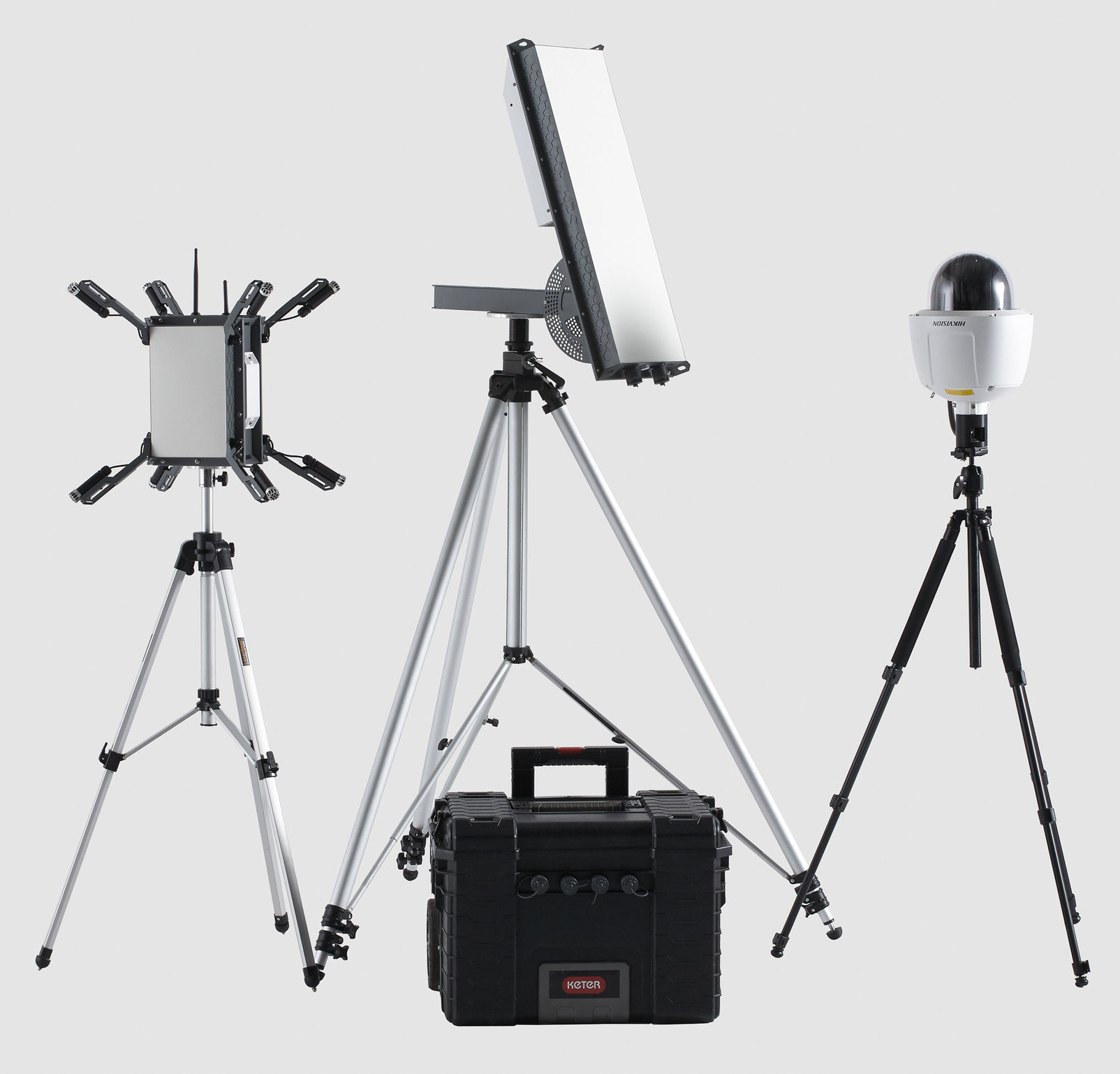 The portable version is characterised by the ability to be easily moved and quickly assembled at the destination. Instead of a mast, the lightweight, functional tripod is used. With this, Ctrl+Sky Portable can protect selected areas for a limited time, such as during special events and gatherings, such as charity runs and marathons, music festivals and concerts or sporting events.
Ctrl+Sky Portable is equipped with a "battery pack" that allows you to power the system if you do not have access to a power supply.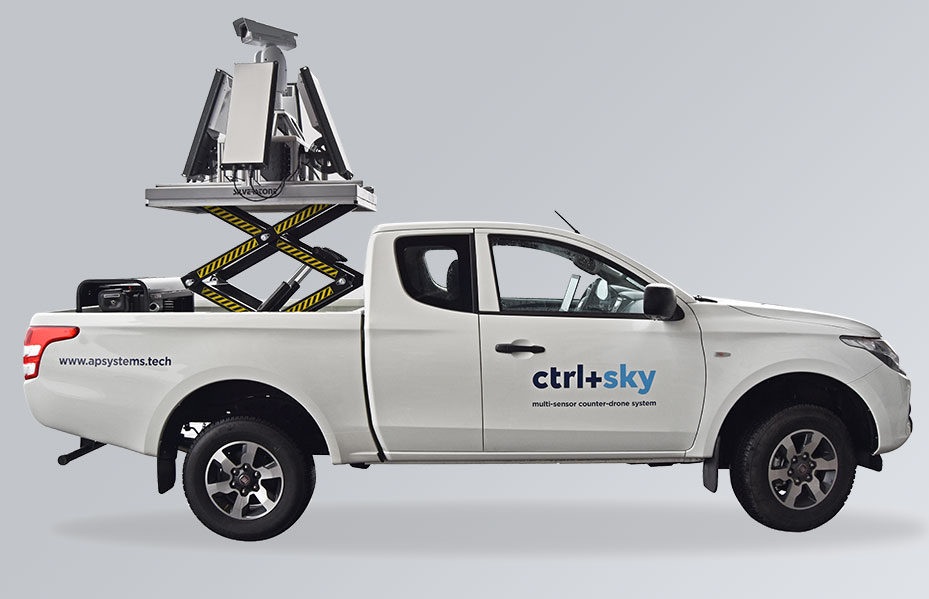 Mobile drone detection and neutralization system mounted on vehicle. It ensures protection of mass events, borders and other airspace against unseemly or hostile use of drones, day and night, in any weather conditions. The Ctrl+Sky provides an umbrella-like protection without blind zones and enables effective detection of small drones at a distance of up 2000 m, with minimal false alarms.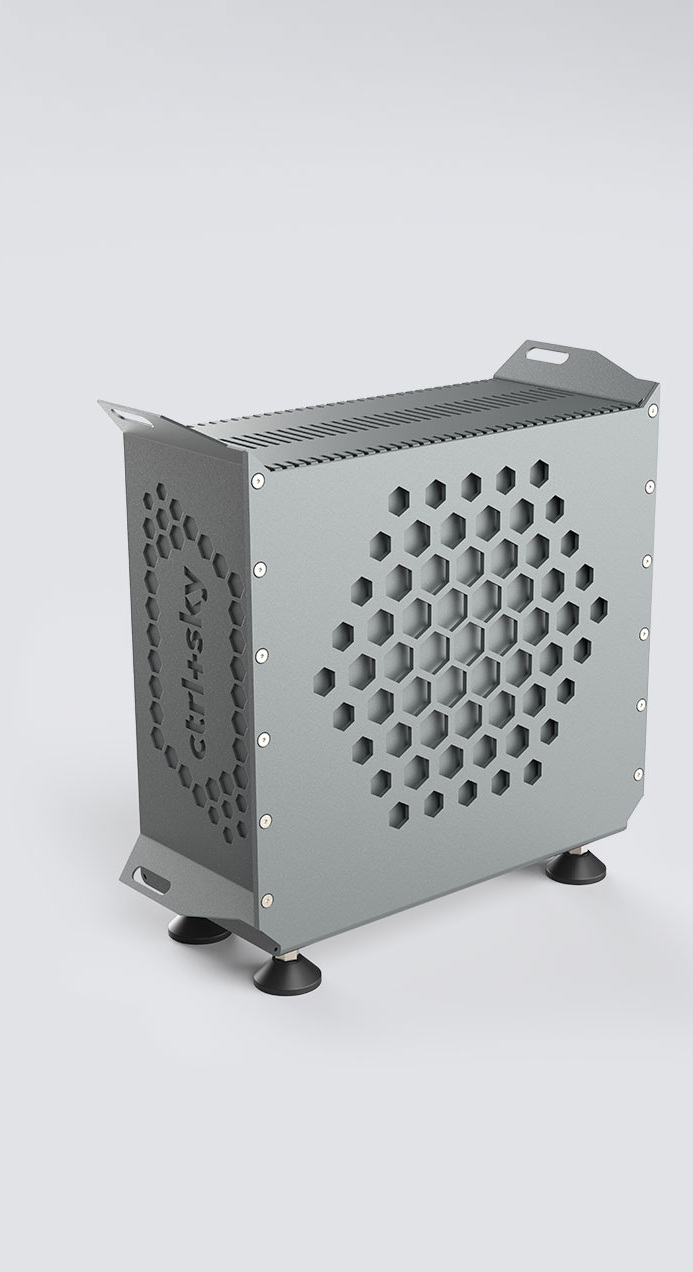 The Ctrl + Sky offer includes a professional, effective and advanced jammer fully integrated with the detection systems. It turns on automatically when the Ctrl+Sky detects a drone inside the protected zone.
Operating range of the jammer fully covers the drone detection range of the Ctrl+Sky system. Can be equipped with directional, sectorial or omnidirectional antennas, depending on the operational requirements.
The jammer operates in the following bands:
all currently functional global navigation satellite systems (GNSS): GPS, GLONASS, Galileo,BeiDou, in all operating bands: L1, L2, L5; 10 W jamming power,
2.4 GHz radio communication, 10 W jamming power,
5.8 GHz radio communication, 4 W jamming power.
Degree of protection: IP66
Communication – Ethernet